So...
. Ya girl's been M.I.A. for a Minute now! And NO...Not because I don't love all my fashion heads...
Hugs & Kisses to you ALL
....But because I've been diligently working hard to complete my degree.. And as I continuously stay up late, typing papers, and stuffing my face with midnight snacks I realized something is missing...
FASHION.......
And no matter what I do, I still crave the opportunity to write a review on the hottest stompers or feature the latest boutiques & designers.. My heart still yearns to keep my followers in the loop of what's hot in HOTLANTA! The little time off made me realize how much I miss you all and ya girl, Simone S. isn't going anywhere!!!! So please, from the bottom of my heart accept my apologies... Many of you been down for
THE STYLE HOUSE CHRONICLES
from the very beginning and I appreciate your support..


"

FASHION

is my life.. its the air I breathe & every breath I take I want it to be with my readers"...
OK!!! Enough of the mushy stuff... Let's get this thing back on track!!! Look out for my personal blog that I'm working on.. SO you think you know Simone S.. Huhhh...you ain't seen nothing yet!!
( which, I'll provide the link later on) and weekly articles on what we love best FASHION!!
Ohhh.. BTW.. check out this stomper that I purchased at Burlington Coat Factory..As shown the brand is Guess and originally they were going for $100 bucks..Negative!! I paid $50 beans... Dont sleep on BCF people...
Check me out...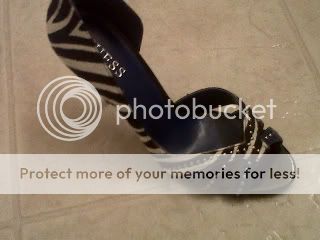 Muah S...